New Type Cone Fan (DirectType)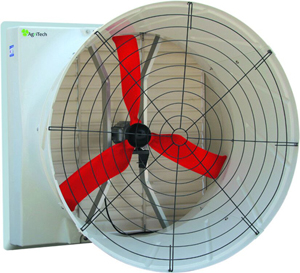 Keywords: Cone Fan,Cone Fan (Direct Type),FRP Cone Fan
Characteristic:
Energy saving and High efficiency.
Large air volume, fast heat dissipation.
SMC shell makes low wind resistance, low noise.
The materials makes the fan is corrosion-resistant, non-conductive, long life time
Scientific structure design, easy to install and assemble, easy to clean and maintain, easy to repair.
Easy maintain: the blade assemble is connected with motor directly, no belt transmission.
Parameters:
Model

Overall Size

(mm)

Install size (mm)

Blade

Transfer method

Power

(KW)

pole

Volt

(V)

Curr.

(A)

Air volu

(m3/h)

JBF-51-DN

1525*1525

1460*1460

3pcs, nylon

Direct Drive

1.1

10

380

3.3

52000

JBF-36-DA

1170*1170

1090*1090

3pcs, cast aluminum

Direct Drive

0.75

6

380

2.3

28000

JBF-36-DN

1170*1170

1090*1090

3pcs, nylon

Direct Drive

0.75

4

380

2.1

25000

JBF-24-DN

820*820

730*730

6pcs, nylon

Direct Drive

0.55

6

380

1.8

13300

JBF-24-DA

820*820

730*730

4pcs, cast aluminum

Direct Drive

0.37

4

380

1.12

9400
Engineering Case: